Less competitive courses are courses that are very much easy to gain admission into. The low number of entries applying for these programs is one of the major reasons these courses are often considered less competitive in Nigeria.
In our tertiary institutions nowadays, you will mostly find courses that do exist but which many are less aware of unless they are researched. 
As a result of this, there has been a subtle increase in the number of applicants applying for the many available competitive courses, while on the other hand, making some courses pretty easy for some students to gain admission into.
One of the many mistakes which most admission seekers often tend to make is not discovering a less competitive course they can perform very well. They tend to believe they should keep striving with the gurus who are also chasing the same course. 
Selecting the best out of many less competitive courses should be your priority if you are the type who has not the ability to pursue your dream course.
Choosing less competitive courses will always give you a better edge of being admitted easily without much stress.
Quickly, this post will show you a detailed list of less competitive courses you can study in Nigeria to get admitted instantly without stress.
So in a bid to help you as a Nigerian student with not much capability of studying some competitive courses, here are our best nine less competitive courses in Nigeria.
List of 9 Best Less Competitive Courses in Nigeria
These are the best less competitive courses you can study in Nigeria:
Languages
Education
Surveying and Geoinformatics
Statistics
History and International Studies
Zoology
Wood Engineering
Peace and Conflict Studies
Agricultural Science
List of Easy To Gain Admission Courses in Nigeria Universities
This section shows the list of best less competitive courses in Nigeria, well explained, and links to resources and schools that offer them in Nigeria.
1. Languages
This is peculiar, especially to those in the arts section. This one course is embodied with various aspects you can key into due to its vast nature in the Nigerian educational sector. The language, generally on its own, does play a huge part in human relationships with one another. Be it at work, in the home, in the school, or the society at large.
The language of a particular race/society does tell more about that society. And since it's usually a means of expressing ideas and views, promoting culture, and enhancing the cordial relationships in human society, the issue of language learning in tertiary institutions can never be overemphasized.
Learning of languages in the Nigerian society has been underrated from time past, as it is common to believe you will always end up in the classroom no matter your number of degrees.
This has badly affected students' way of thinking about some courses and, as a result, brought about their less competitiveness.
Naturally, you can learn out of its many languages. You can either work as an interpreter, a political risk analyst, a school teacher, a broadcast journalist, detective, consultant, private tutor, etc. while finding work in the business, engineering, media, museums or libraries, public administration, teaching tourism, transport, and logistics world.
Here are some institutions you can study languages:
University of Ibadan, Ibadan
Federal University, Oye Ekiti
University of Nigeria, Nsukka
Obafemi Awolowo University, Ile-Ife
University of Abuja, Abuja
University of Africa, Bayelsa State
Courses you can mostly find under languages include Arabic, Linguistics, Hausa, Yoruba, French, Spanish, German, Chinese, Spanish.
2. Education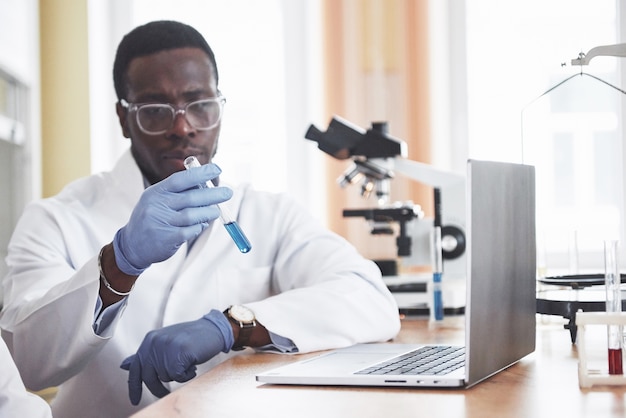 Out of the many less competitive courses available, Education is one best course to study in school. Though vast, it presents you with the ability to function in your area of choice since it does cut across every department of study.
Studying Education here in Nigeria, mostly a lot of times do seem like a waste of time to many. If they are not learning medicine or studying engineering at the UniversityUniversity, then they can't be what they are meant to be. Usually, studying this particular course has its advantages. 
You don't necessarily need to be in the four corners of the classroom before you can earn a living. You can primarily work as a freelancer for people, start teaching people online, start a schooling business (not primarily students alone) while they pay richly for your knowledge.
So learning Education is worth it. It gives you an advantage over others, giving you skills and abilities to tackle other aspects of life.
Tertiary institutions that offer Education are: 
University of Ilorin, Ilorin
Obafemi Awolowo University, Ile-Ife
Tai Solarin University of Education
Lead City University, Ibadan
Michael Okpara University Of Agriculture, Umudike
Olabisi Onabanjo University, Ago-Iwoye
Osun State University, Osogbo
Some courses under Education include:
Agricultural Science and Education, Building and Woodwork Technology Education, Business Education, Computer Education, Counsellor Education, Education Arts, Education and Business Administration, Education and Chemistry, Education and Christian Religious Studies.
3. Surveying and Geoinformatics
This is a course that portrays a discipline that deals with acquisition, calculation, distribution, supervision, and application of spatially referenced data. This is a very good course that helps you as a certified surveyor provide spatial and environmental related information for constructing and planning of engineering works.
This is one of the very best courses you can study as a Nigerian student as it equips you with time management, problem-solving and effective communication skills to become more detail-oriented for you to be able to work with others.
Lots of job opportunities do exist in oil companies, private surveying firms, mining industry, aviation, research institute, or in tertiary institutions as a lecturer. You can also become self-employed or work as a consultant as time goes on.
Career opportunities under Surveying and Geoinformatics: Construction Surveyor, Forensic Surveyor, Remote Sensing Expert, Geoinformatics or Land Surveyor, Marine Surveyor, and Lecturer.
4. Statistics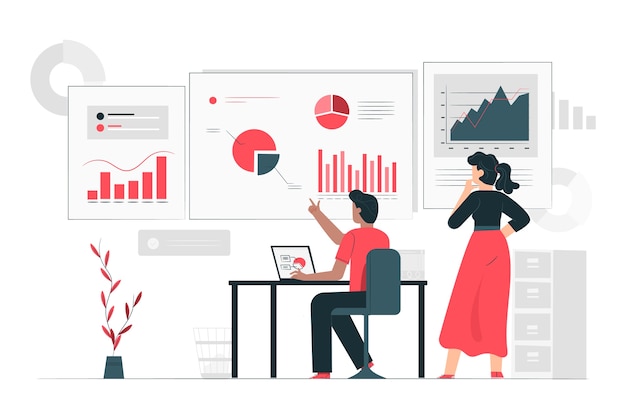 Presently, data owns the world. This is one branch of mathematics that is less competitive in Nigeria, making it pretty easy for students who apply for it to gain easy admission.
Statistics is a science course concerned with data collection, analysis, interpretation, presentation, and organization of data. It is a very crucial course in this present age as many nations around the world are on the go in researching all to improve their economic development. Statistical data and information are very needed to complete these great tasks.
Economic problems, such as inflation rates, taxes, social securities, supply, and demand, are all needed to be tackled. Statistics is the most efficient tool to take control of this.
A lot of companies are now relying on data for their development in studying their products market, production firms for their control charts and banks, and insurance companies for their various stock exchanges. Therefore, making it one of the best but a less competitive course to study.
Universities in Nigeria that offer Statistics include:
Akwa Ibom State University, Ikot-Akpan
Crawford University
Obafemi Awolowo University, le-Ife (OAU)
University of Abuja (UNIABUJA)
University of Nigeria (UNN)
Nnamdi Azikiwe University, Awka
The Federal University Of Agriculture, Abeokuta (FUNAAB)
The Federal University Of Technology, Akure (FUTA)
Univesity of Ibadan (UI)
University of Ilorin (UNILORIN)
Normally, you can find work as either a Statistician, Lecturer, Content Analyst, Data Scientist, Consultant, Analyst, Auditor, Economist, Algorithm Designer, Computer Scientist, Consultant, Data Miner, Database Administrator, Financial Analyst, or a Market Researcher.
5. History and International Studies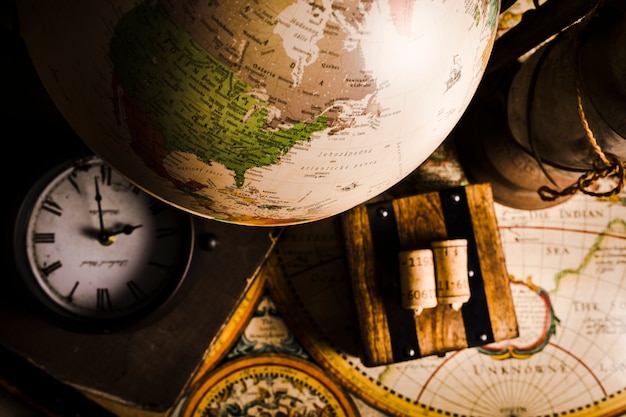 This is a course that helps students to be aware of the past and how it affects the present. Though, not all are familiar with this program. It is a course that delivers considerable art education around human experiences.
History is one course that deals with past events. While international studies know how key actors worldwide have soundly responded to the various challenges man has been faced with.
This program exhibits tremendous importance in the Nigerian society, which has in its possession great artifacts, and you considering this gives you mainly a 4-year course to study at the University.
It is very less competitive and, as a result, has a low number of applicants per year. 
Studying history and international studies provides you with various skills like research and analytical skills, language skills, communication skills, and interpersonal skills.
Tertiary institutions that offer History and International Studies are:
University Of Ilorin, Ilorin
University Of Uyo
Imo State University, Owerri
University Of Calabar, Calaba
Adekunle Ajasin University, Akungba-Akoko
History and International Studies graduates can work as; Legislators in State and Federal Houses, Political Scientist in Government Agencies or Firms, Assistants and Specialists(National Assembly, private firms), Management Consulting, Investment Advisors, Foreign Correspondent.
6. Zoology
The study of zoology is of great importance to humanity. It has indeed helped man to recognize and adjust himself to living creatures in his environment.
Zoology over the years has become significantly less competitive in Nigeria due to the insignificance student gives it in society. Studying zoology most times do require observers and people with logical approaches towards problems. This is one skill you can learn from studying this program.
Honestly, you want to pursue your dreams and get jobs that can perform selflessly with no pain. But what is the essence of learning courses that are over-saturated with experts when there are very good courses to learn and which still promises good pay?
There are usually no available courses without importance. So also zoology. It is the science(a branch of Biology) that deals with animal living and their behavior. It also studies their way of life and how they relate to their environment.
Institutions in Nigeria where you can study Zoology:
Abia State University, Uturu
Achievers University Owo
Adamawa State University, Mubi
Afe Babalola University, Ado-Ekiti
Ahmadu Bello University, Zaria
Akwa Ibom State University, Ikot-Akpan
Ambrose Alli University, Ekpoma
Bauchi State University, Gadau, Bauchi State
As a student with not much ability to compete with the pros, this is a course you can learn the intricacies and come out as either a/an Zoo Curator, Ecologist, Environmental consultant, Marine scientist, Nature conservation officer, Research Scientist, Zoologist, Marine Mammal Trainer, Wildlife Rehabilitator or a Zookeeper.
7. Wood Engineering
Presently, wood is the most commonly used building material globally. So it's design, timber grades, and species must be known and accessed before used for any operation.
It is normally the art of creating products, materials, and structural systems with wood and wood-based materials. A lot of you wouldn't have heard of this before. But honestly, it exists. It deals with how wood is being treated and processed to get the end products you do see.
From the refined looks of the exotic tables to the papers and the beautiful wooden upholstery you do see on sale, it's raw nature was planned and accessed by a wood engineer.
Wood engineering is an excellent course to study as it delivers top-notch quality to its learners and an available job market many are unaware of.
You do use papers every day. You sit daily, sleep daily, and do all sorts of activities involving wooden structures. Now think about the pay and the job market readily available.
Studying wood engineering gives easiness in learning as you don't have to struggle with others since it's less competitive.
8. Peace and Conflict Studies
This is a program that analyses and identifies violent and non-destructive behaviors with a view of understanding these methods that leads to a more suitable human condition. This course specializes mainly in settling conflicts by peaceful means, aiming for the main cause, and ensuring victory for both parties involved.
To study this course, you can find more details about it at the
The University of Jos
The University of Ilorin
Afe Babalola University
You can work in fields that include: International Security, Internal Security, Human Security, Environmental Security, Alternative Disputes Resolution, Media, Peace, and Conflict, e.t.c.
9. Agricultural Science
Agriculture is the art of tilling the ground for the growth and harvesting of crops and the rearing and management of farm animals.
Agriculture is one of life's great assets that, when properly harnessed, provides man with his daily needs. And since it has come to be a full course on its own since a few years back. This term has been widely used for the creation of various job opportunities under it. Agricultural science is inclusive.
Agricultural science is a large and broad discipline of biology that comprises of some sciences used in the practice and understanding of agriculture.
With agriculture now completely changing the world, there is an utmost need for agricultural scientists to step in and take agricultural science to a completely different phase. This is a fantastic program you can put in for and still expect your admission. 
You can also apply to these universities in Agricultural Science:
Federal University of Agriculture, Makurdi
Federal University of Technology Akure
Federal University of Technology Minna
Federal University of Agriculture, Abeokuta
Michael Okpara University of Agriculture, Umudike
Her career opportunities include Agricultural consultant, Farm manager, Plant breeder/geneticist, Soil scientist, Animal nutritionist, Veterinary nurse, etc.
Agricultural science includes research and development on Entomology, Horticulture, Plant Pathology, Plant Breeding and Genetics, Soil Science, Agro climatology (biology of agricultural farm produce and livestock), Crop Science, Animal Science (farm animal welfare), Production Techniques, and, Improvement in Agricultural Productivity(in quantity and quality)
Note: This post isn't trying to tell you not to go for your dream course at the University. But if you feel within yourself that you are unable to beat scores and requirements laid down. It is a lot better to look at the above list of the easiest university courses to get into institutions in Nigeria and pick a course closer to yours.
---
Conclusion
Here on LearnCora, you've read on the List of 9 Less Competitive Courses in Nigeria. And with all you've read, you should be able to decide on which course to study and the universities that offer them in Nigeria. And you can also check 8 Easiest University in Nigeria To Gain Admission.
Note that this list is not static, and we'd keep on updating it in the future. Do you know a course you think should be on this list or have a contribution to make? Kindly make use of the comment box.