Are you looking for a list of less competitive courses in LASU? You are at the right place.
Keep on reading!
Lagos State University is one great higher institutions of learning in Nigeria and offers the best.
Due to this academic standard and available opportunities, it has always been the dream of many students to attend this great citadel of learning.
Studying courses like medicine and surgery, engineering, law, accountancy, and the likes can always be a fantastic experience. Still, it may sometimes prove daunting for an average student.
Therefore, if you are in this kind of situation, you wouldn't think twice before reading this.
LASU, like many other advanced universities, does have various factors affecting applicants admission each year.
Whether a lot of candidates are competing for the same course or you, as a candidate, are deficient on your part in meeting up with the cut off marks.
So, if you feel you are in this depressing cycle, this is for you. Do you know there are many good courses this great institution offers, which many, including you, are less aware of? Courses like zoology, chemistry, etc. are a few of the courses you've been meeting with their cutoffs unknowingly.
You don't necessarily need to compete with others if you have not the ability to meet up. These are courses you should study, and in them lies a lot of job opportunities since they contain few individuals. Read List of Universities of Technology In Nigeria.
So to get you informed, here are our top 6 less competitive courses at Lagos State University.
List Of Top 6 Less Competitive Courses in LASU
1. Physics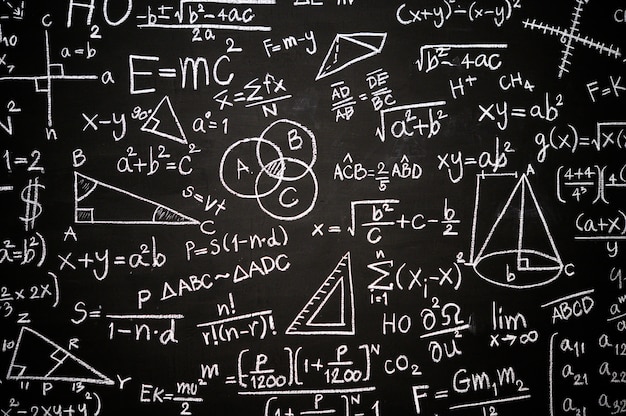 Anything about the study of matter, energy, and their interactions in physics. The world around us consists of matter. We, as humans are matter. A handful of individuals would even say physics is the study of everything around us. This is to tell how important this program is to humanity.
The study of this program is worth studying in LASU as it helps you nurture and produce the potential needed to analyze, understand, and proffer solutions to societal crises and needs.
To study this course, you only need to have five credits in Mathematics, Physics, English Language,
Chemistry and also any of Biology, Agricultural Science, Geography, or Economics.
Studying physics in LASU generally prepares you for a:
High level of expertise in the different categories of physical sciences and their applications you will encounter
Scientifically-informed system (informed and full of knowledge); therefore making you also valuable to society and yourself

You will also need to be very analytical (the skill to think, pay attention to details, and construct logical statements), problem-solving.

Have sound knowledge in mathematics, organized, and be proficient in some information communication technology software packages.
Also, graduating with this course can give you fields like manufacturing, oil, and gas, education, science and telecommunications, engineering to work in. At the same time, work as either a Lecturer, Nanotechnologist, Research Scientist, or Metallurgist.
With all this said, it all evolves from a conducive and intellectually-stimulating environment for proper
nurturing.
2. Botany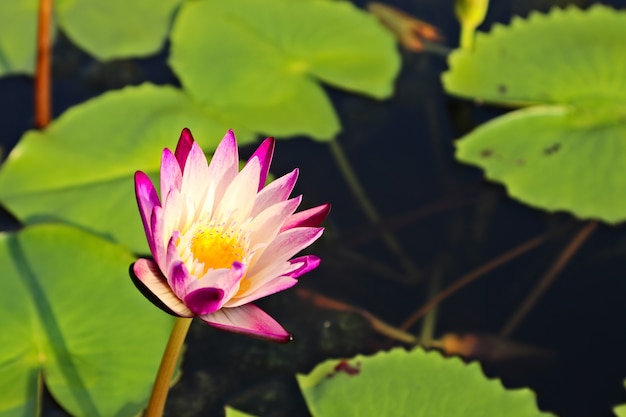 Botany (Plant Science) is commonly all about studying living things in the plant kingdom (Plantae). There is zoology about animals, but this time, it encompasses class, evolution or advancement, and the function of plant life.
Botanists are much needed in different fields worldwide. And due to its less competitiveness, this is one program you can opt for if your dream course is proving hard to get.
The botany program in LASU is constructed to give a realistic understanding of the concepts and
methods of the course in cogent areas that meet society's needs. Plants typically hold man's life since the existence of humanity is solely connected to plants. They provide oxygen in exchange for our CO2, sustaining life.
Therefore, providing a need to study how plant produce, live and how they can affect man&;s survival on
earth.
Studying botany at Lagos State University will require from you:
Good communication skills
Patience with good research skills
Methodical approach
IT and Time management skills
Problem-solving and logical thinking
Planning skills, strong observational skills.
3. Mathematics
This is one course that requires great interest and passion. Since many students, while going through learning, have come to develop some level of hate for this subject. You need to be sure if you can undergo its various concepts while choosing this as a career.
Mathematicians are greatly respected for their unique logical reasoning and problem-solving
capabilities. This many times does earn them various positions in various sectors or fields of work.
Studying mathematics can provide you with various job opportunities in the data world. And with the
the sudden growth in the way companies are making use of data in transforming their businesses and serving the general masses well, the career opportunities in the data world seem bountiful.
It's a pretty less competitive course at Lagos State University, and it's excellent and worth studying.
Also, having a mathematics degree helps you with skills like experimental studies, addressing problems in a logical order, dealing with abstract and numeral concepts, and analytical thinking while also analyzing large chunks of data.
Career opportunities you can mostly find in the maths world include; Actuarial analyst, Chartered certified accountant, Data analyst, Data scientist, Investment analyst, Research scientist (maths), Secondary school teacher, Software engineer, and Statistician.
4. Chemistry
It generally includes the study of matter. That is what it consists of, the properties, and how it tends to change. This is a little about how chemistry affects the real world. Usually, this is a pretty good course which is less competitive and has lots of branches to study.
The main branches of chemistry include; physical chemistry, analytical chemistry, organic chemistry,
inorganic chemistry and biochemistry.
So if you are thinking of treating this program as a full course, you would be expected to develop perfect laboratory techniques and specific knowledge in the various aspects or fields of chemistry.
Career Opportunities for Chemistry Graduates include:
Analytical chemist, Chemical Information, Management Specialist, Healthcare scientist, clinical
biochemistry, Forensic scientist, Laboratory Management, Pharmacologist, Chemical Engineer, Food Scientist, Research scientist (physical sciences), Toxicologist, Quality Assurance, Quality Control.
Also, to study chemistry in LASU, you would be subjected to learn in an environment with a social context for you to gain more understanding of its ethical importance and issues relating to the environmental impact and sustainability.
Getting a degree in chemistry, you can find employment opportunities in the chemical and related
industries, such as agrochemicals, metallurgical, petrochemicals, pharmaceuticals, plastics and
polymers, toiletries.
However, you can also find various job opportunities in many different sectors, including the food and\drink industry, utilities and research, health and medical organizations, government, and scientific research organizations and agencies.
5. Fisheries
The science of producing fish and other water resources to provide human food is what fisheries are a little all about. The fishery is diverse as it does include fishery management and different bodies that act on the protection, consumption, and maintenance of fish and fish resources.
Fishes are typically caught and harvested for their commercial, recreational, or self-consumption value.
And since not many individuals do have a strong like for the particular program, it has tended to become less competitive courses to study in LASU. Therefore, you choosing this specific program to learn can guarantee you work in various fields, and also in the public and private sector.
You can even go entrepreneurial or self-employed in starting your own fishery business. This is how great you can go to the fishery world. Also, you can begin to jobs in central government agencies like Marine Product Export Development Authority (MPEDA) and institutions like banks, fishing/oceans, and in foreign countries.
To study fishery in this great citadel, you will explore more about fishery management, which involves protecting fishery resources to ensure sustainable exploitation is possible.
As a certified fishery officer, you will be required to:
Conduct annual surveys of rivers
Carry out electro-fishing and netting activities
Monitor scientific data
Write reports and support recreational angling.
Contribute to habitat improvement schemes work with authorities to ensure new building developments do not affect river fisheries.
Career opportunities in Fishery are Hatchery technician, Fishery area manager, Extension agent,
Marine biologist, Fisheries biologist, Wildlife biologist, Habitat restoration biologist, Endangered
species biologist, Wildlife or fish manager, Environmental educator, etc
Admission Requirements include:
Five SSCE credit passes in Biology or Agricultural Science, Chemistry, Mathematics, and English Language and any other Science subject.
Also, English Language, Chemistry, Biology or Agricultural Science and any other Science subject.
6. Psychology
Psychology is the science of mind and behavior, i.e., conscious and unconscious. This is a pretty less
competitive course to study in LASU, and since it is a social science that aims to understand individuals
by establishing principles and studying specific topics. This makes it one excellent course to explore.
---
Conclusion
Here we've looked into a comprehensive list of less competitive courses offered in Lagos State University and job opportunities.
However, the final decision is still yours to make.
But with the information provided above, you should be able to pick right.
Get LASU Past Questions and Answers PDF from our online store.